Thank you to all who participated in Out Boulder County's very first LGBTQ Youth Summer Camp!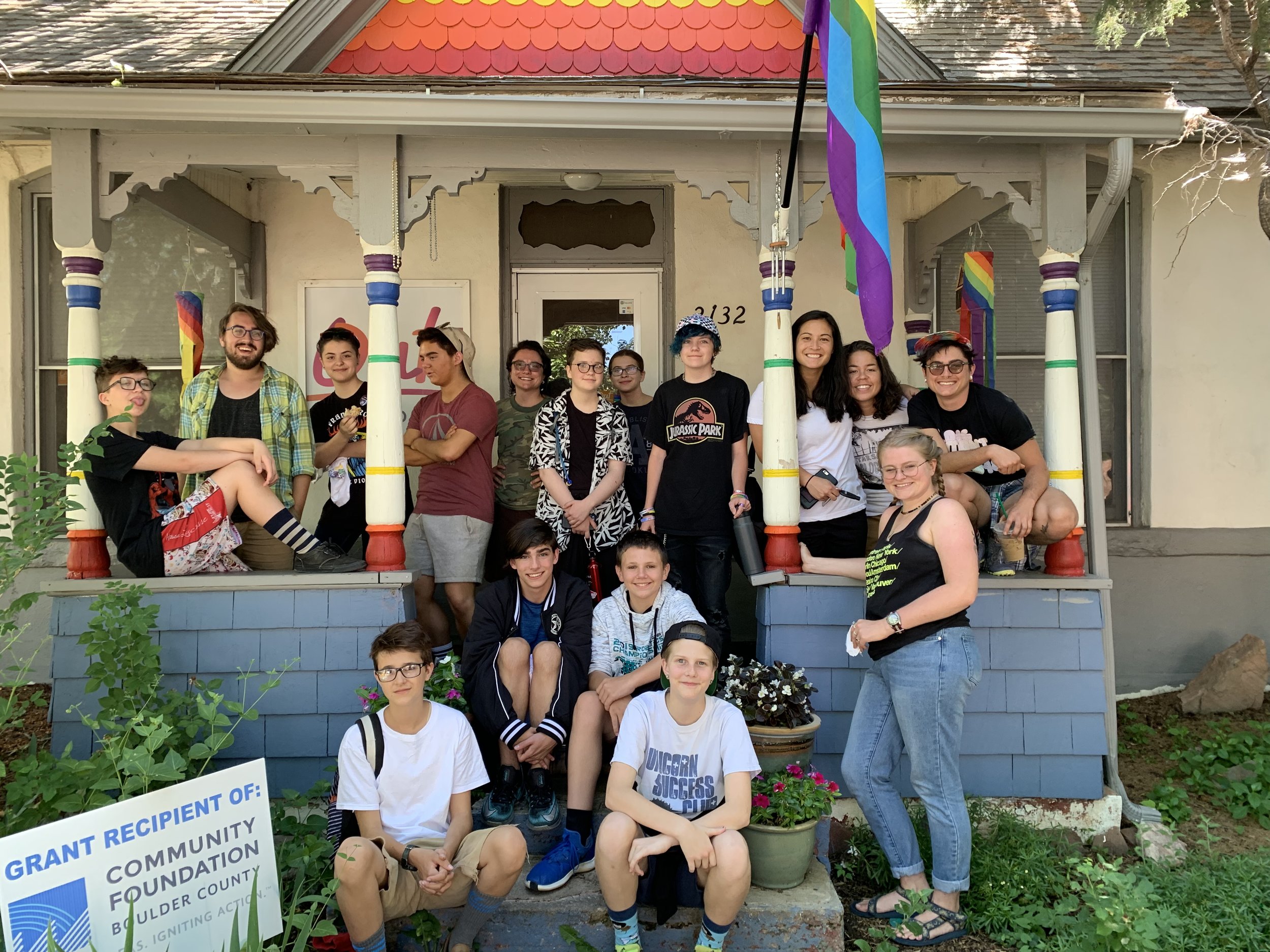 Meet your 2019 LGBTQ Youth Summer Camp Counselors!
Get to know: Yvonne (she/hers)
Out Boulder Youth Facilitator
Former Boy Scout and ranger at Philmont Scout Ranch
Loves knitting, reading, backpacking, traveling, and learning (learning is fundamental)
Can't cook, but will do dishes
Get to know: Jenna (She & They Pronouns)
Out Boulder County's Youth Program Coordinator
Graduated last year from my Master's of Social Work at Portland State Univ.
From Colorado Springs, CO
Loves learning new instruments (plays guitar and ukulele)
Loves her dog named Bailey
Happy place is the beach!
Get to know: Mike (He/His)
6th Grade Science Teacher
Former Ranger at Philmont Scout Ranch
Likes Hiking, Cross Stitching, Painting, and Performing Improv Comedy
Hates dishes but loves to cook
Get to know: Michal (they/them)
Out Boulder County Education & Program Manager
Yoga Teacher
Loves hiking, trail running, reading, dogs & thunderstorms
Grew up in the mountains
Country Queer
Get to know: Messa (they/them)
Trained Wilderness First Responder since 2011
Retired outdoor adventure guide
Climbing, white water, backpacking, technical mountaineering, canoeing
Food Systems Professional
Musician
Feeding people fulfills me
Get to know: Bianca (all pronouns)
Out Boulder County Queer & Trans People of Color Youth Group Facilitator
Grew up around alligators and crocodiles
Pretty good at climbing trees
Has swam with sharks (intentionally)
If you would like more information on this event for next summer, please contact Jenna Howerton (She & They pronouns), Youth Program Coordinator, at jhowerton@outboulder.org.
A huge thank you to Seagate Technology, Boulder Valley Rotary Club, and our individual donors for sponsoring this event!